Bethlehem
Bethlehem is in a Palestinian controlled area.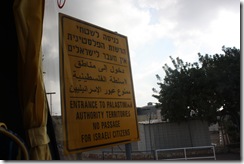 We had to go through a checkpoint to get there: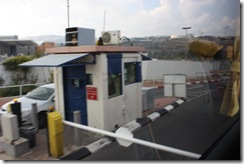 And through a massive wall that sections of the Palestinian areas from the areas controlled by the state of Israel: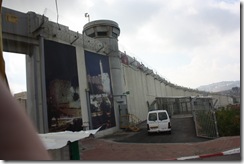 On the Palestinian side of the wall there is graffiti.  The slogan below "To exist is to resist" caught my eye.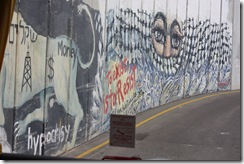 Our first stop in Bethlehem was to shop: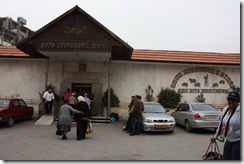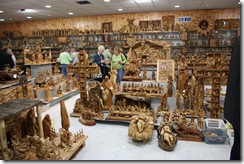 Once our bus arrived at this shop,  street vendors started showing up.  They are VERY, VERY aggressive.   They hand you stuff to "look at" and refuse to take it back, expecting you to pay for anything you touch.  They will follow you, block your way, tell you anything to get you to buy.  If you do buy, they will push more.  They do not make change.
However, we were to meet more aggressive sales people around the church of the nativity.
(I'll post some more tonight about yesterday and today… I have only a few minutes before the bus leaves)
Mount of Olives
Church of the Holy Sepulcher
Pool of Bethesda