Leave Tiberius
As we drive through and around Israel we see farming everywhere.  There are very few places that are not put to use.   This is a common scene: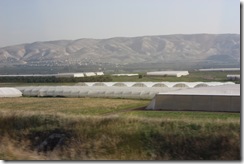 And a sight to make a Texan feel at home 🙂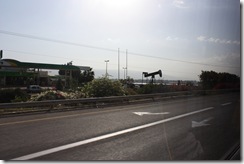 Visit to the remains of a Roman City at Beit Shean.
Remains of a Roman Theater: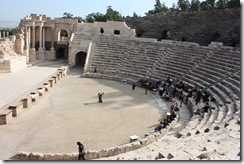 We are traveling with DayStar a Christian TV station.  There are the DayStar singers that perform at various stops.  When they were performing on the stage in the Roman Theater, it was easy to hear them clearly without amplification.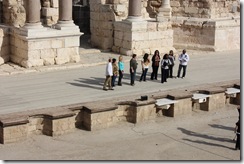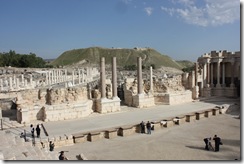 Can you guess what this is?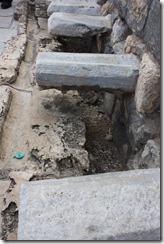 Maybe this will help: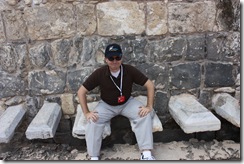 It is the remains of a Roman toilet.  There is a channel underneath that water would run continuously through, taking away the waste.
In various spots throughout the ruins, the floor was decorated with beautiful mosaic tiles.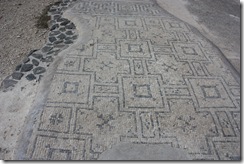 On the way to our next stop, we drove by a prison: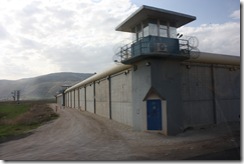 Visit to the ruins at Megiddo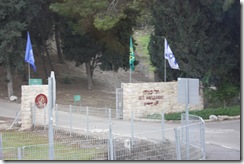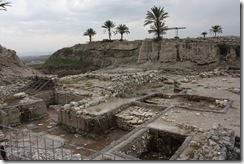 On the way through our next stop. we drove by a Arab community.  It is great seeing a group of Muslims leaving in peace, and being accept enough to have a community within Israel.  Notice the minaret that stands above the mosque.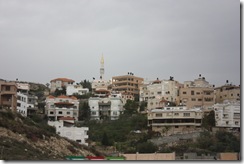 Caesarea by the Sea
remains of an aqueduct: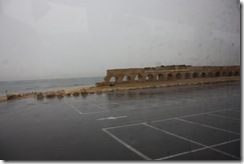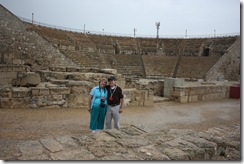 Something I saw on the Path to Jerusalem