Morning view from hotel room.  Looking out from Tiberius over the Sea of Galilee: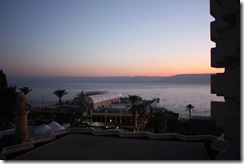 Breakfast at the Hotel (yes.. fish for breakfast)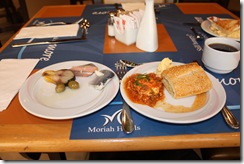 In Tiberius I saw this painting on the side of a building: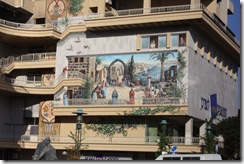 On the way to Capnarnaum I saw two vehicles flying the UN flag marked with UN: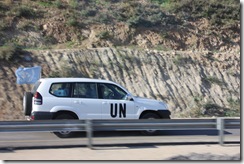 Capnarnaum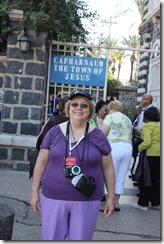 This is my mom standing in the remains of a synagogue in Capnarnaum where Jesus is thought to have taught.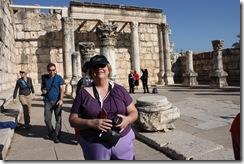 Mount of the Beatitudes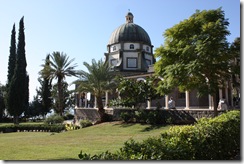 We are here with the DayStar TV network.  They had a fundraiser where you could donate $300 and you would get a olive tree planted for you, with your name by it, in this olive orchard ran by Olive Bond.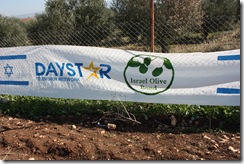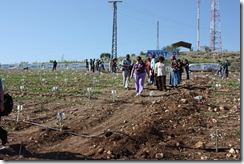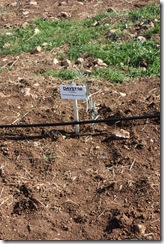 Next came lunch… And guess what we had:
St. Peter Fish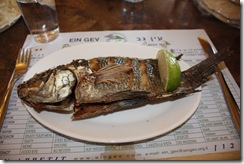 It was pretty good.  Next we had a boat ride on the Sea of Galilee with a devotional service in the middle.  And we sang the Star Spangle banner and raised the American flag too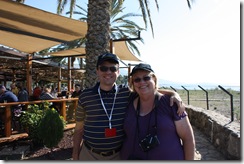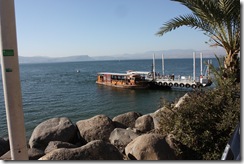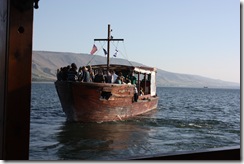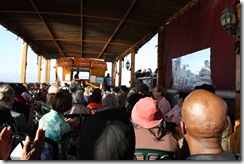 Next… Baptism in the Jordan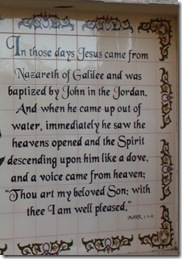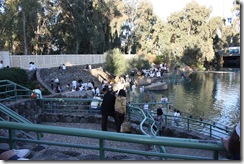 Here is my Mom after getting baptized: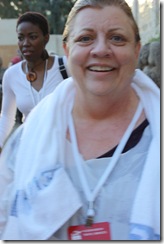 Here is me getting baptized: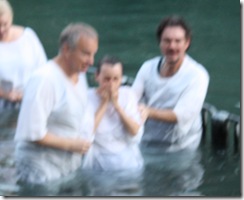 Afterwards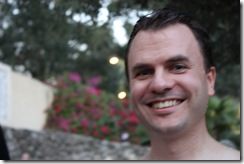 A pretty good day!  Now we are back at the hotel.  We are going to go downstairs, eat dinner, settle up on the hotel Internet bill.  Tomorrow morning we leave this hotel for one in Jerusalem.