Went to NASA for the level 9 tour:
Started out in the gift show to get some sweaters.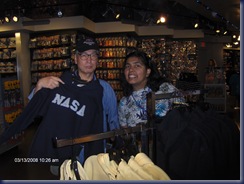 Had lunch in the employee cafeteria.    Funny thing is that before Space Center houston, this is where all the visitors used to eat (early 90s late 80s)
Saw the neutral buoyancy tank
Saw mission control.  They were in the middle of a mission, and we were in the background on NASA TV for a few seconds: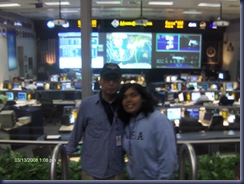 Yagi-san would make a good mission controller.  (This is in the old mission control room)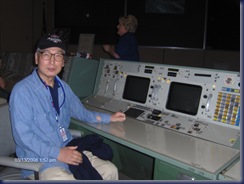 Some day I might be a Flight Director.. Might as well start looking the part.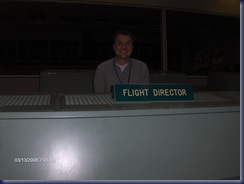 I was thinking of using this for my future status reports (from the Mission control consoles)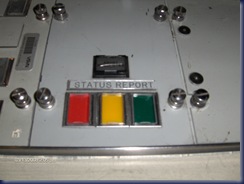 sonia makes a pretty good looking flight controller herself:
Here is a plaque from the Apollo 13 astronauts thinking the controllers for their efforts during that trying experience: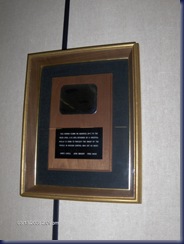 Here is Yagi-san next to a big sized picture of a Japanese astronaut: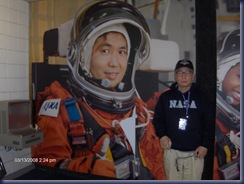 We saw the mockups used for training: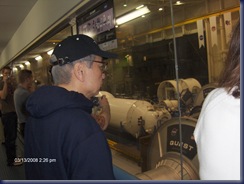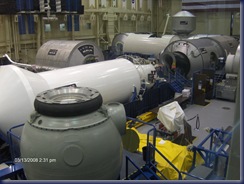 We also saw the vacuum chamber used to test spacecraft in space like conditions: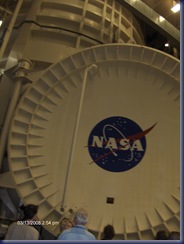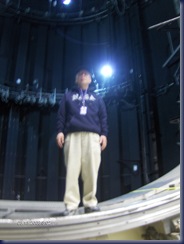 Here are some pictures of pictures of it in use 🙂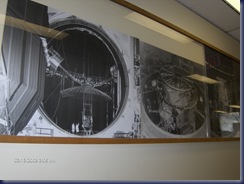 We also looked at the restored Saturn 5 rocket:
That was the end of the Level 9 tour.  Next we looked at the exhibits at Space Center Houston.
Yagi-san got to touch a rock from the moon: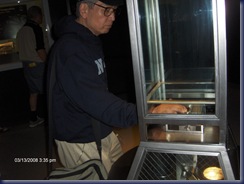 And look at some other exhibits:
Then we picked my mom up for dinner (something you can do when she lives 1.5 miles from your house instead of 40 miles)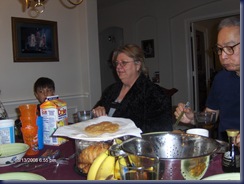 And afterwards, we all worked on a poster about Japan for Stephen's school for Yagi-san's visit: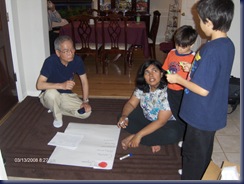 That wraps up Thursday.
I do not have any pictures for today (Friday) on the computer yet.  Tomorrow we go to Bastrop, San Antonio, and Austin.  We return on Thursday.  I am hoping to update the website as we go along, because we will be see a lot of things and taking a lot of pictures.