Got up at 6:30. Went to get Yagi-san coffee from Starbucks… (I think I will be buying a coffee maker soon.)
Went running 3 miles with my next door neighbor at 7 this morning.
Then we ate omleats.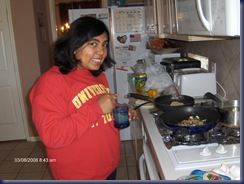 Then we went to my mom's house. Yagi-san met my mom and gave her a gift: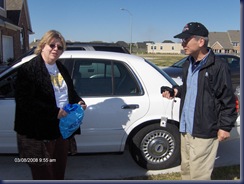 She is taking her dogs to my dad's house out in the country.
Then he met my step-mom in the Cold Spring: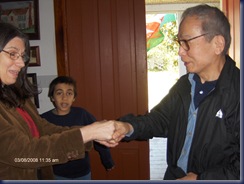 We took a tour around the study/office building: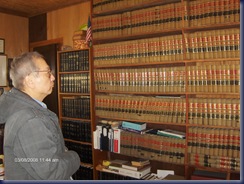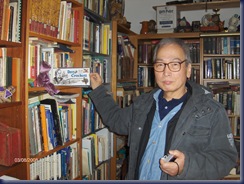 He met my dad: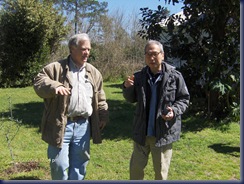 Then we had to build a pen for the dogs. Yagi-san helped out.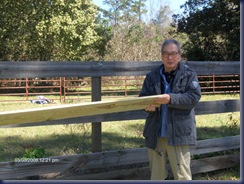 I was feeling quite muscular afterwards (It doesn't show yet 🙂 )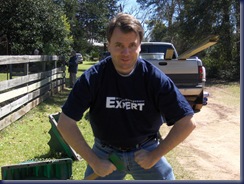 The dogs tested the pens and found some weak points: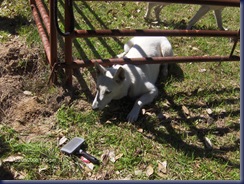 My dad and step-mom gave Yagi-san the "Gone to Texas" book about Texas history: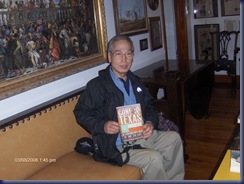 Then we went to go eat. On the way we saw the Lake Livingston dam spillway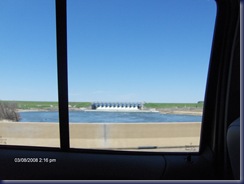 We ate at Bodacious Bar-B-Q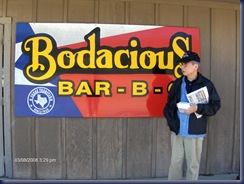 We visited the Cold Spring old county jail museum.. but they had just clsoed: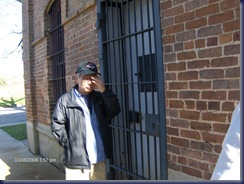 Then we went shopping: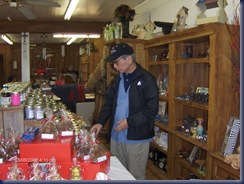 Then we went back and went on a walk to the spring. Then we picked some vegetables from the garden: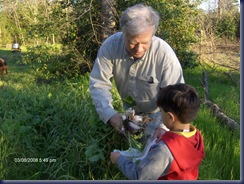 My dad gave yagi-san a $10 confederate note: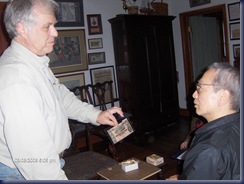 Then I demonstrated some techniques I use to lose at shogi.. 🙂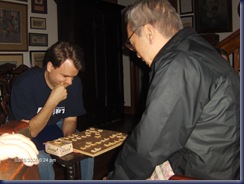 My sister came by and Yagi-san got to meet her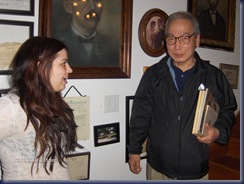 Then we had dinner at The Hop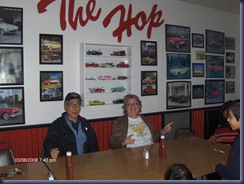 Then we returned home to sleep and get ready for tomorrow when we go see the Rodeo.