On the way to Beaumont, we stopped at subway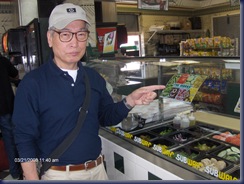 And then we stopped at the Ben J. Rogers Regional Visitors center where we found the most wonderful people to help us.  If you are traveling towards Beaumont on I-10 from Houston, then you should definitely stop by and visit.
Next we visited Gator Country.  It was actually before the Visitor Center in geography, but we didn't know about it.  So after getting the information from the visitor center, we turned around and drove the 8 miles are so to see it.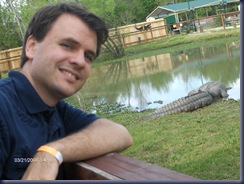 They had lots of alligators and crocodiles.
Also, they had a snake that I got to hold.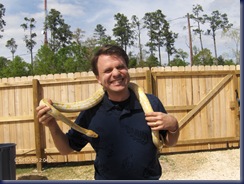 stephen got to hold a baby alligator
This is there motto at Gator Country: "Quick Hands or NO hands"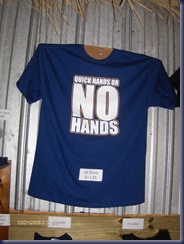 Even Yagi-san held an alligator
Then we went to the Hilton in Beaumont and then ate at Johnny Carino's Country Italian restaurant next door.
Stephen and Yagi-san played Shogi while we waited for our food…. (This is a good time to mention that we are building a site to teach people to play Shogi and to help them learn about the game.  Check out www.IPlayShogi.com when you get a chance.. Not much there but a few pointers to other sites… but you might want to at least book mark it.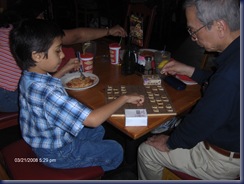 After eating, we went bowling.
Then we called it a day and went to bed… very busy day the next day.