I had to work this day also.  So, Yagi-san stayed at home, packed, went shopping at Walmart with my in-laws.
That night he took my family out to Dhakshin, an Indian restaurant.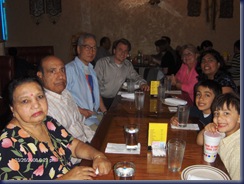 He had a dosa
My mom said good bye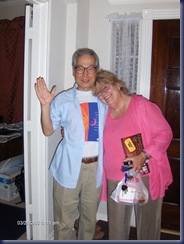 Sonia gave him an album of his trip: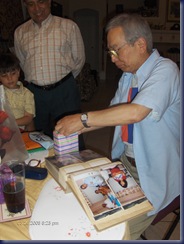 We had some friends over to visit.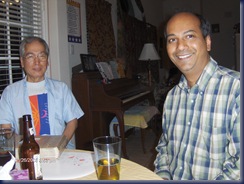 Play Shogi, of course.