Ok.. Ok.. I tell you to come look here and then I don't get it updated… Well, Let me update Sunday through Friday…
Sunday (day 4) updated
Started out with a game of monopoly: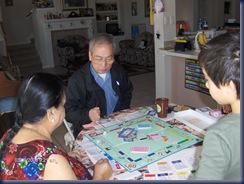 Sunday we went to the Houston Rodeo and Livestock show.  The rodeo/concert was sold out so we just went to the carnival and the exhibit hall.
I rode a mechanical bull: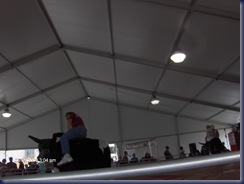 Yagi-san got a cowboy hat: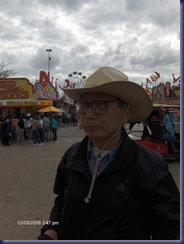 got fresh lemonade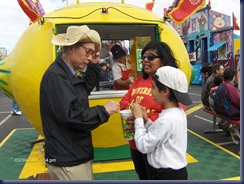 Christopher did "Mutton Bust'n"  That is where the child tries to hold on to a sheep while it runs across a pen, like a bull.  If they do it for 6 seconds then he gets a belt buckle.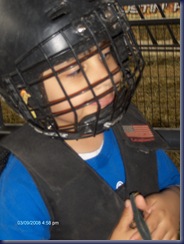 All suited up, ready to hold on to the sheep.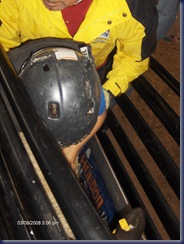 Not really a good picture.. but he is actually on the sheep.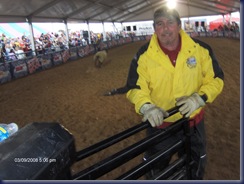 This is the picture that was taken 1/2 a second after the gate was open.  Notice the "divergence" between the location of the sheep and Christopher whose legs can be scene on the left side of the guy's jacket.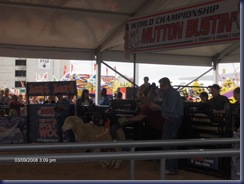 This is what it should have looked like.  This is a picture of someone else that we don't know doing it earlier in the day.
The children also rode a lot of rides.  We walked around a lot.  But the thing that everyone really liked was the little foot massagers.
We also went to the exhibit hall…