Breakfast at IHOP.  Stephen and Yagi-san play the "dot" game.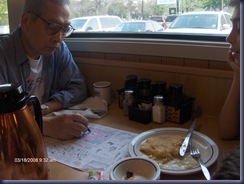 Went to Natural Bridge Caverns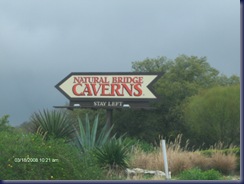 I was really happy that I bought the tickets online.  I didn't have to wait in this line!  I just went to the front.  (Can you see the door from here?  Yep, it is that long.)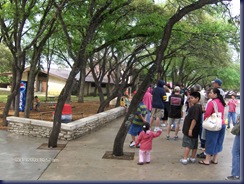 While we waited for our tour, the kids got to pan for different gems.  You buy a bag of dirt and sift through it looking for the rocks and gems.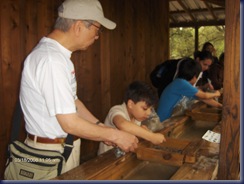 Here are the gems we were looking for.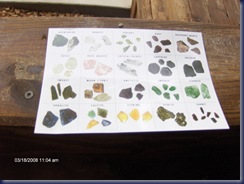 Here is Stephen and Yagi-san in the cavern:
They are very big about not touching.  I am glad to report that the children were able to respect this rule. 
Then we went to the widelife ranch next door.  We saw many exciting things there (pictures are not in order…)
Then we headed off to Austin.  On the way we stop at Macaroni Grill.