I was wanting to create a website for a International Chess Master. I thought it would be a good place to start looking at sites of other chess champions and see what they look at, what they have on it, what they are for, etc. Here are a few that I have found below.
I have also added a list of the top 100 players in the world (man and women) and in the US.
www.gadgetnate.com/wiki/index.php?title=Top_100_players_and_their_websites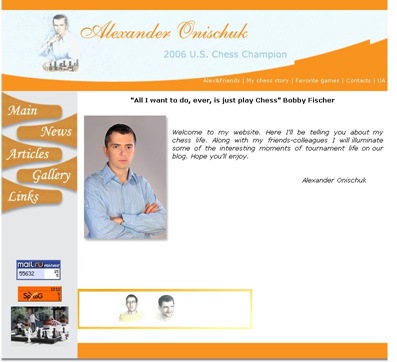 2 Onischuk, Alexander (12625186) VA USA 2756
News, Articles, Gallery, Links, Alex&Friends (blog), My chess story, Favorite games, contacts
2006 U.S. Chess Champion.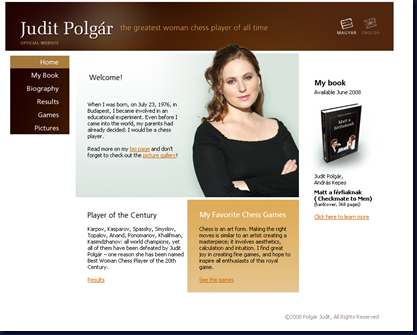 www.polgarjudit.hu/index_en.html
1 Polgar, Judit g HUN 2693 0 1976
promotes book, biography, results, games, pictures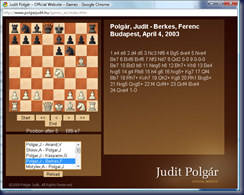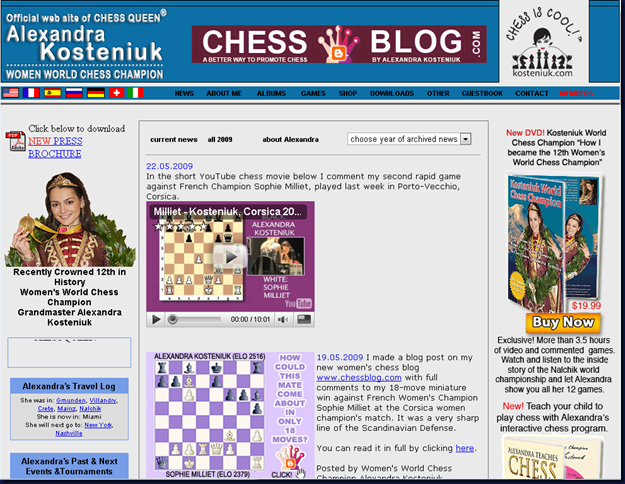 11 Kosteniuk, Alexandra g RUS 2516 0 1984 official website (news, about me, albums, games, shop, downloads, others, guestbook, contact)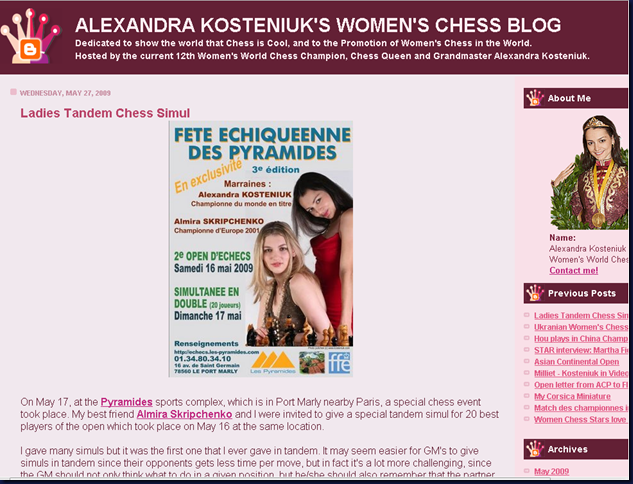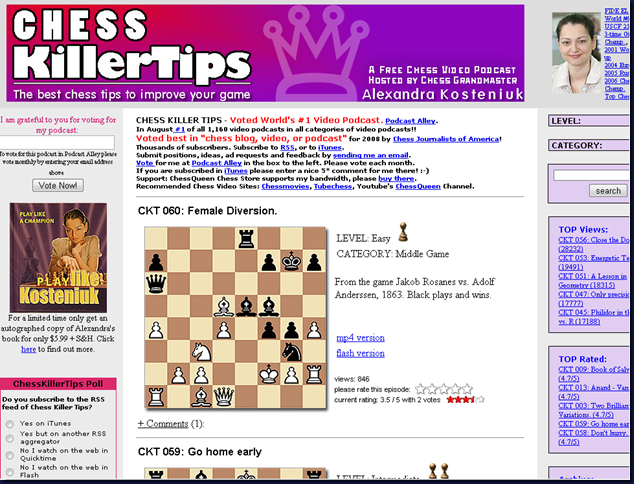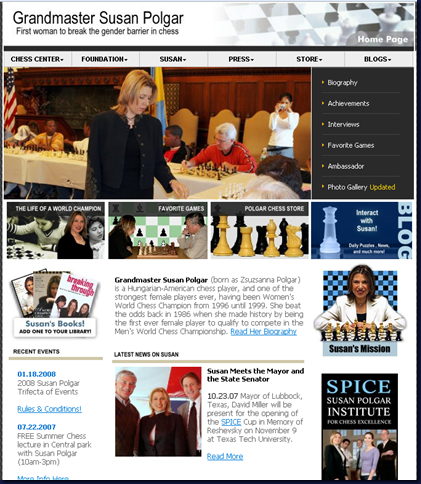 www.susanpolgar.com/indexone.html
Press, Biography, Achievements, Interviews, Favorite Games, Ambassador, Photo Gallery, Blogs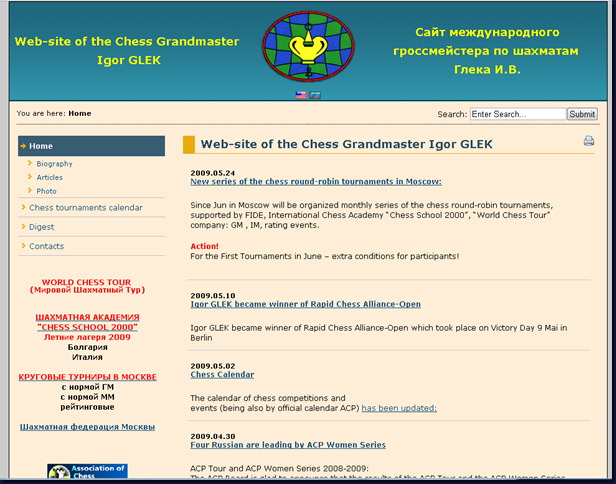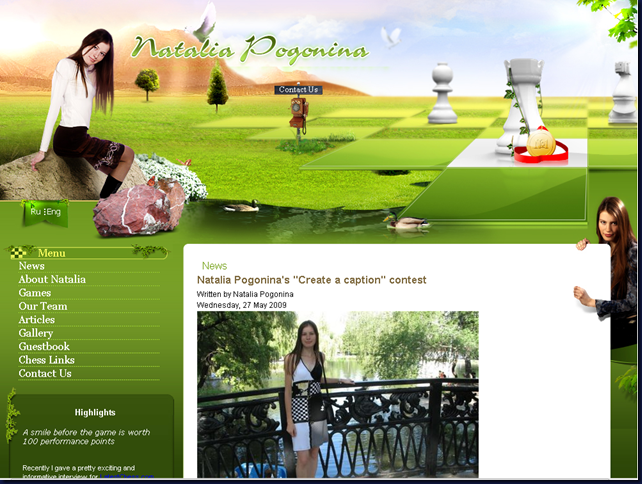 pogonina.com/ (news, about natalia, games, our team, articles, gallery, guestbook, chess links, contact us)